Script - Mobile apps
Mobile App scripts helps you create high-quality and feature-rich apps quickly and efficiently
Buy mobile app scripts from 100s of available app designs. We provide cost-effective health care apps, education apps, business and lifestyle apps. Mobile app scripts can help developers create high-quality and feature-rich apps quickly and efficiently, while also reducing costs and ensuring compatibility and security.
Get Quote
We've used VG Infotec for a number of projects over the last two years including the creation of a front end dashboard and website to give our clients an industry leading experience and we're currently working on an exciting app
Mukesh & VG team was an absolute pleasure to work with! He quickly understood the vision and needs of my company, and suggested and then custom built our custom CRM and created complex automations for our website. Him and his team ar
VG Infotec is quick, available 24*7 and automated my system, capable to understand any concept, great work done Recommend to all.
Team VG Infotec is energetic and they can conquer anything. Starting from our aws server to voice calls and video calls with amazing admin panel and CRM, we got extraordinary software services and server infrastructure setup by this amaz
VG Infotec kept working til I was satisfied. Even though I took a long time to review and made the project significantly longer they still worked really hard to complete a professional site. Over and above the technical experties and exc
Creative work
We have completed thousands of projects, some of them showing important projects here.
Food Delivery App
A Food Delivery mobile app allows customers to order food from restaurants and have it delivered to their location. The app typically includes features for browsing menus, placing orders, and tracking the delivery. Food Delivery mobile app can revolutionize the way people order and receive food, making it easier and more convenient than ever before.
View Case Study

→
Medicine Delivery App
A medicine delivery mobile app allows users to order medicines, health supplements, and over-the-counter products online. The app offers a variety of features including a medicine catalogue, prescription upload, refill reminders, delivery tracking, and secure payment.

View Case Study

→
Telemedicine Appointment Booking App
A telemedicine appointment booking mobile app is a platform that allows users to book virtual consultations with licensed healthcare providers. The app offers a variety of features including video consultations, appointment scheduling, provider directory, prescription refills, and secure payment.
View Case Study

→
I have had the great pleasure to work with this VG Infotec and specifically with Mukesh. What makes their service so valuable is their advanced level programming skills combines with their knowl ... Read More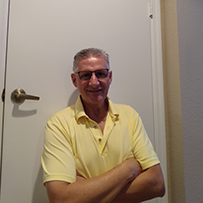 Scott Alliy - Founder - United States
Valux - Learning Management System
A Learning Management System (LMS) mobile app is a platform that provides users with access to courses and learning materials, personalized learning paths, and tracking of their progress and completion. The app offers a variety of features to engage learners and support different learning styles, including interactive content, in-app messaging, and gamification.
View Case Study

→
ERP
An ERP - Order Management | Sales & Marketing mobile app is a comprehensive platform for managing orders, sales, and marketing activities. The app provides a range of features to streamline operations and improve performance, including order management, customer management, inventory management, sales management, and marketing management.
View Case Study

→