Services
Full-Service Software Development Company
We providing a wide range of software development services, including mobile app development, website development, and custom software development. We have a team of experienced developers who are skilled in the latest technologies and can deliver high-quality solutions to meet your specific needs. Whether you're looking to build a new app, revamp your website, or develop a custom software solution, we can help you achieve your goals.
Get Quote
We've used VG Infotec for a number of projects over the last two years including the creation of a front end dashboard and website to give our clients an industry leading experience and we're currently working on an exciting app
Mukesh & VG team was an absolute pleasure to work with! He quickly understood the vision and needs of my company, and suggested and then custom built our custom CRM and created complex automations for our website. Him and his team ar
VG Infotec is quick, available 24*7 and automated my system, capable to understand any concept, great work done Recommend to all.
Team VG Infotec is energetic and they can conquer anything. Starting from our aws server to voice calls and video calls with amazing admin panel and CRM, we got extraordinary software services and server infrastructure setup by this amaz
VG Infotec kept working til I was satisfied. Even though I took a long time to review and made the project significantly longer they still worked really hard to complete a professional site. Over and above the technical experties and exc
Mukesh & VG team was an absolute pleasure to work with! He quickly understood the vision and needs of my company, and suggested and then custom built our custom CRM and created complex automations ... Read More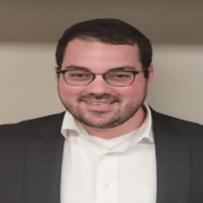 M. Uhr - Founder